It's and we would like to welcome you to Utah's HTA - Hospitality & Tourism's official online edition.




Whether you are coming here to go skiing, do genealogy research, for a meeting or convention, possibly thinking about of moving to Salt Lake City, or for any other reason, we strive to include as much 'up-to-the-minute' information about the major cities in Utah that there is available. The Great Salt Lake is a must for any Utah visitor. Search any topic you desire to find exactly what you are looking for, or request free Salt Lake City / Park City lodging info be sent to you. We have visitor guides with discount lodging certificates, Utah travel planners & maps, bicycle & sports guides, and even ski planners with discount certificates to save you money while you are here! Moving & relocation packages for Salt Lake City? We have them as well. We're here to help you plan your trip - save you money - so you can enjoy your vacation or future move to Utah!


Visit Utah contains information on Salt Lake City Hotel Rooms at Discounted Rates and all types of lodging, whether it be in the Salt Lake Valley, or up in Park City. We include bed and breakfast options as well as ski accommodations, in addition to answers to the most frequently asked questions, pictures, genealogy, attractions, sites and tours.





We provide more useful information such as, how to get a drink in Utah, an explanation of our liquor laws, where to go for nightlife, music and dancing, maps, car rentals & shuttles, where the best restaurants are, and if you can bring your clubs, why we are spoiled here in Utah concerning affordable golfing.


If it's a ski vacation you desire, you are going to love skiing in Utah! Storms dump an average of over 500 inches of dry, fluffy powder on our resorts each year! You've heard of these resorts, Park City, Snowbird & Alta to name a few.

While here in the Salt Lake Valley, our winters are usually milder than most people think. Sure, it can get cold and snowy, but not often. And typically by noon the next day, the suns out and it all melts. So, for whatever reason you'll be visiting, have the time of your life here in Utah!




Utah's Epicness Created By Filmmaker James Cawley



A short film looking at the beauty and diversity Utah has to offer. View on You Tube - 3 Minutes Thanks James!




Three AAA Travel Offices are located throughout Salt Lake City and one of the many benefits of being a member of AAA is is that you can stop by and pick up guides, maps, and many other brochures to assist you during your visit to Salt Lake.

Foothill Area, East of Downtown Salt Lake City
1400 South Foothill Drive, Ste. 154 at 1300 East.
Phone: 801.266.8472

Murray Area of Salt Lake City - Midvalley
5207 South State Street, Ste. 2
Phone: 801.238.1250

Draper Utah, Southern Part of the Salt Lake Valley
185 East 12300 South, Ste. 100 at Draper Pkwy.
Phone: 801.878.8500




Utah Travel Guides, Free Coupons & Hot Deals




Site Features, Our Menu



Common Questions Answered

Salt Lake City Photos

Genealogy Research

LDS Mormon Attractions & Sites

Sightseeing Tours

Attractions & Sites

Free Visitor Coupons

Free Moving Packages

Relocation Guidebook

Our Liquor Laws

Salt Lake City Maps

What To See & Do in Salt Lake

Salt Lake Bars & Sports

Salt Lake City Restaurants


Salt Lake Lodging Options


Salt Lake City Hotels
Bed & Breakfast Lodging

Temporary Housing
Salt Lake City Ski Lodging
Free Lodging Brochures & Info


Salt Lake Transportation, Taxis, UBER, Shuttles



Car Rentals, Shuttles, UBER


Summertime in Utah, What to See and Do



Utah Golf Courses, The Best To Play

Things To See & Visit Throughout Salt Lake City

Horseback Riding

Hiking / Climbing / Camping / Fishing / Boating / Parks

Kennecott Copper Mine

Utah's State Parks

Utah's National Parks

Utah Olympic Speedskating Oval in Salt Lake City

Renting Motorcycles In Utah

Taste of Salt Lake Dining Guide


Southern Utah, Our National Parks



Utah's State Parks

Utah's National Parks


Visit Park City Utah



Park City Lodging, Vacation Rentals, Condos

Park City Hotels

Park City Luxury Hotels

Utah Olympic Park

Free Lodging Brochures & Info

Park City Tourism Visitor Info


Utah Winters



Utah Ski Resorts

Discount Lift Tickets

Alta & Snowbird Vicinity Ski Lodging

Ski Salt Lake's Official Website

Park City Vacation Lodging

Driving Instructions To Utah's Ski Resorts

By Email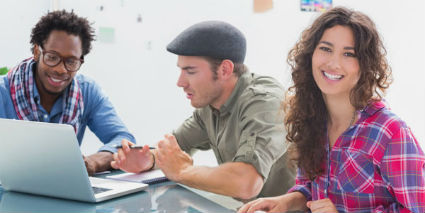 Welcome to Visit Utah

Providing the planning tools to make your Utah Visit a seamless and unforgettable experience. Reviews, tips, discounts on hotel lodging, condo rentals, golf, restaurants, activities, attractions and much more, all with one goal in mind, to get you the latest information for your upcoming visit to Utah.




Views



Utah's HTA - Utah Hospitality & Tourism Association
Publisher of the Visit Utah.org 2020 Travel Planner
© Copyright 1998 - 2020. All Rights Reserved.