Answers to Frequently Asked Questions







Whether visiting for business or pleasure, our free pocket guide provides the planning tools to help make your Utah Visit an unforgettable experience. Reviews, tips, discount offers on hotel lodging, condo rentals, golf, restaurants, activities, attractions and much more, all with one goal in mind, to get you the latest information for your upcoming Visit to Utah.




Answers to Frequently Asked Questions are featured on this page of our 2022 Pocket Travel Planner.




If you're in Salt Lake City for the first time, you might have a few questions about our town.


1. Is Everyone in Salt Lake City a Mormon?
No, of course not. Members of the Church of Jesus Christ of Latter-day Saints ( LDS for short ) make up roughly 60 percent of our states population. But, less than half of Salt Lake City's residents are LDS Church members.


2. Can I get a drink in Salt Lake City?
We get this asked all the time, and the answer is yes, yes and yes. Utah's Liquor Laws changed a few years back when the state abolished the the private club way of getting a drink in Utah and now it's as simple as walking into a bar and ordering one. Same as the rest of the country. If you walk into a restaurant though, you will be asked by your server if you will be eating there before they can bring you a drink.


3. How do I find my way around town?
No problem. Salt Lake City is mapped out on a grid system, with downtown's Temple Square acting as the starting point. So, if you want to hit a restaurant or pub with an address of 300 South and 200 West, you simply go three blocks south of Temple Square, then two blocks west, and you're there.


4. Is it hard to get around?
Not really, but bear in mind that Salt Lake City blocks are longer than most cities', so if you're going to a restaurant or bar six blocks from your hotel, that's nearly a mile trek. The good news: the TRAX light rail system runs through the heart of downtown, putting you within an easy walk of many dining and nightlife options. And best of all, it's free in the downtown area.


5. Can You Visit Temple Square?
The LDS Church has a large visitors center and provides regularly scheduled tours for visitors. The Church History Museum and Joseph Smith Memorial building are also within walking distance.



Salt Lake Temple Renovation - Closed For 4 Years
Complete Details From The Mormon Newsroom.org The Temple and Temple Square Has Officially Closed on December 29th, 2019 for Four ( 4 ) Years - Complete Renovation
Church President Russell M. Nelson announced the pioneer-era temple will remain closed for approximately four years while undergoing a major structural and seismic renovation. The temple is expected to reopen in 2024 with a public open house.

The Majority of the Grounds Will Remain Open for Visitors Throughout The Renovations Complete Details From The Temple Square Blog



6. Does Salt Lake Have Casino Gambling?
No! Not in Utah. Our residents and visitors head out to Wendover, Nevada which is only 120 miles west of Salt Lake City and offers five casinos. It's less than a two hour straight shot on Interstate 80 from downtown Salt Lake.



AREA CODES
The area code for Salt Lake City and surrounding cities is ( 801 )
Park Citys area code is ( 435 )

HELPFUL PHONE NUMBERS - 801


| | |
| --- | --- |
| Highway Conditions | 964-6000 |
| Temperature | 467-8463 |
| Airport Information | 575-2400 |
| Utah Travel Council | 538-1030 |
| Public Transportation | 287-4636 |
TIME ZONE
Salt Lake City, Utah is in the Mountain Time Zone and follows Daylight Savings Time.
POPULATION
Salt Lake City Metro: 170,000
Salt Lake Area: 830,000
Wasatch Front: 1.5 million

The Wasatch Front is roughly 80 miles long with Ogden approximately 40 miles north of the Salt Lake Valley and Provo approximately 40 miles south of the Salt Lake Valley.

Utah: 3.2 million


ELEVATION
Salt Lake City: 4330 feet / 1320 meters
Snowbird: 8100 feet / 2469 meters


CLIMATE
Salt Lake City enjoys four separate seasons.

Summer is usually warm, dry, sunny with low humidity.
Fall starts to bring the colors out with cooler temperatures.
Winter usually enjoys above freezing temperatures during the day with powdery snow in the mountains. Cold after dusk.
Spring is usually nice enough for a round of golf in the valley, with skiing in the mountains.


WEATHER AVERAGES (temp. F. )


| | | |
| --- | --- | --- |
| Month | High | Low |
| Jan | 36 | 19 |
| Feb | 42 | 24 |
| Mar | 51 | 28 |
| Apr | 61 | 36 |
| May | 72 | 46 |
| Jun | 84 | 53 |
| Jul | 93 | 61 |
| Aug | 91 | 59 |
| Sep | 80 | 51 |
| Oct | 66 | 40 |
| Nov | 50 | 28 |
| Dec | 38 | 21 |



HOW TO DRESS
We, like you, dress accordingly to the weather and our preferences. Warm clothes for the winter, and shorts and sandals for the summer.


AIRPORT TRANSPORTATION/SHUTTLES

The airport is located about ten minutes from downtown Salt Lake. Taxis, Uber, limos, buses and shuttles supply service to anywhere in the valley and the local ski resorts. A one-way taxi from the airport to downtown is usually around $ 40.00. Some Salt Lake hotels provide free airport shuttle services, so call them before you arrive to make arrangements.


SALT LAKE CITY SKI RESORTS DRIVING INSTRUCTIONS

Alta
33 miles from the airport

Brighton
35 miles from the airport

Snowbird
31 miles from the airport

Solitude
33 miles from the airport



Driving routes:
From the airport, leave the airport and take I-80 east (left lane) (about 1/4 mile from the airport), about 1.5 miles you will see the entrance to I-215 south (towards Cheyenne & Provo) Go south on I-215 about 12 minutes, it will curve towards the mountains, about another 2 to 3 minutes you will get off at 6200 South and follow the ski markers.

From downtown, take I-15 South to I-215 East. Follow that to 6200 south, get off and follow ski markers. It's about 15 to 20 minutes from the downtown area to 6200 south.


PARK CITY SKI RESORTS DRIVING INSTRUCTIONS

The Canyons is a part of Park City Mtn Resort
33 miles from the airport

Deer Valley
39 miles from the airport

Park City
37 miles from the airport



From the airport take I-80 east ( about 1/4 mile from the airport, so stay in the left hand lane ), about 5 miles you will see the entrance to I-15 Southbound, take I-15 to I-80 East towards Cheyenne. In less than 4 minutes you will see the signs for Park City. Stay left side, this is Parleys Canyon, and you will be there in less than 25 minutes.

From downtown, take I-15 Southbound to I-80 Eastbound, and the same info above applies.


LIQUOR LAWS
See our adjoining page for a complete rundown. Liquor Laws


PUBLIC TRANSPORTATION
The UTA ( Utah Transit Authority ) provides an extensive bus & light rail ( TRAX ) service throughout the valley. Fares are $2.50 within the valley. They also provide airport transportation, service to the ski areas and door to door service for disabled passengers. For more info call 801-287-4636.


RELIGIOUS SERVICES
Although Salt Lake City is the home of the world-wide headquarters of the Church of Jesus Christ of Latter Day Saints ( The Mormons ), over 40 % of Utahs population call another religion the one they choose to practice. Our citizens are a mix of religious and cultural backgrounds, so you should be able to find your religious service being practiced here. In fact, there are more than 25 Catholic Churches alone in the Salt Lake Valley.






Site Features, Our Menu



Common Questions Answered

Salt Lake City Photos

Genealogy Research

LDS Mormon Attractions & Sites

Sightseeing Tours

Attractions & Sites

Free Visitor Coupons

Free Moving Packages

Relocation Guidebook

Our Strange Liquor Laws

Salt Lake City Maps

What To See & Do in Salt Lake

Salt Lake Bars & Sports

Salt Lake City Restaurants




Salt Lake Lodging Options


Downtown Salt Lake City Hotels
Salt Lake City Hotels
Helpful Hotel Hints
Bed & Breakfast Lodging

Temporary Housing
Salt Lake City Ski Lodging
Free Lodging Brochures & Info




Salt Lake Transportation, Taxis, UBER, Shuttles



Car Rentals, Shuttles, UBER




Southern Utah, Our National Parks



Utah's State Parks

Utah's National Parks




Visit Park City Utah



Park City Lodging, Vacation Rentals, Condos

Park City Hotels

Park City Luxury Hotels

Utah Olympic Park

Free Lodging Brochures & Info

Park City Tourism Visitor Info




Utah Winters



Utah Ski Resorts

Daily Ski Report & Discount Lift Tickets

Alta & Snowbird Vicinity Ski Lodging

Ski Salt Lake's Official Website

Park City Vacation Lodging

Driving Instructions To Utah's Ski Resorts

Apres Ski / Salt Lake Bars, Nightlife




Summertime in Utah, What to See and Do



Utah Golf Courses, Our Best To Play

Things To See & Visit Throughout Salt Lake City

Horseback Riding in Utah

Hiking / Climbing / Camping / Fishing / Boating / Parks

Kennecott Copper Mine

Utah's State Parks

Utah's National Parks

Utah Olympic Speedskating Oval in Salt Lake City

Renting Motorcycles In Utah

Taste of Salt Lake's Downtown Dining


By Email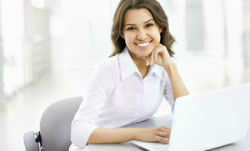 Welcome, we are proud to bring you our official Visit Utah Travel Planner.

Providing the planning tools to help make your Utah Visit a seamless and unforgettable experience. Reviews, tips, discounts on hotel lodging, condo rentals, golf, restaurants, activities, attractions and much more, all with one goal in mind, to get you the latest information for your upcoming visit to Utah.




Views



Utah's HTA - Utah Hospitality & Tourism Association
Publisher of the Visit Utah.org 2022 Travel Planner
© Copyright 1998 - 2022. All Rights Reserved.