Kennecott Copper Mine in Utah







Welcome to Utah's HTA - Hospitality & Tourism, our official online edition - Celebrating 24 Years!


Whether visiting for business or pleasure, our free pocket guides provide the planning tools to help make your Utah Visit be a memorable experience. Reviews, tips, discount offers on hotel lodging, condo rentals, golf, restaurants, activities, attractions and much more, all with one goal in mind, to get you the latest information for your upcoming Visit to Utah.




Kennecott Copper Mine in Utah is featured on this page of our 2022 Pocket Travel Planner.




The largest copper mine in the world, Kennecott! Weather permitting, The Bingham Canyon Mine Visitors Center typically opens on April 1st and runs through October 31st.


Kennecott is Closed Due to the Corona Virus Until Further Notice.


A New Kennecott Visitor Experience - Tour Info, Shuttles, Directions, Pricing, It's All Here... Visit


Kennecott is the second largest copper producer in the United States, providing approximately 13 percent of the country's copper needs. Kennecott produces approximately 300,000 tons of refined copper each year. This copper is used in electrical wiring, plumbing, roofing, coin making and more. In addition to copper, the mine also produces about 400,000 ounces of gold, 4 million ounces of silver and 20 million pounds of molybdenum.


Located 28 miles southwest of Salt Lake City, the mine is 2 3/4-miles across and 3/4-mile deep. It is so big that it can be seen from outer space. Standing at the overlook within the Bingham Canyon Mine, you can see, hear, and feel the breathtaking and awesome magnitude of this massive man-made excavation. Kennecott Utah Copper's Bingham Canyon Mine is the world's largest man-made excavation! While you watch the action in the mine, a descriptive narration recorded in several languages explains the operations.


From the overlook, you can watch 240 and 320 ton capacity haulage trucks deliver copper ore to the in-pit crusher, where the material is reduced to the size of soccer balls before being loaded onto a five-mile conveyor that carries the ore to the Copperton Concentrator. Inside the enlarged Visitors Center, you and your family will take part in interactive displays and exhibits - including 3-D microscopes to examine rock and mineral samples, and displays showing how copper is used in your everyday life. You will also see exhibits ranging from old mining artifacts and model trucks to modern-day operations and environmental engineering as well as three-dimensional models that provide an educational and entertaining experience for people of all ages. Finish your tour with a dramatic new 16-minute video tour in their 90-seat theater, their history, present day operations, and future.


About the Mine...

* Kennecott's Bingham Canyon Mine has produced more copper than any mine in history - 20 million tons since 1916.

* The mine is 2-3/4 miles across at the top and 3/4 of a mile deep. You could stack two Sears Towers (now known as the Willis Building) on top of each other and still not reach the top of the mine.

* The mine is so big, it can be seen by the space shuttle astronauts as they pass over the United States.

* If you stretched out all the roads in the open pit mine, you'd have 500 miles of roadway - enough to reach from Salt Lake City to Denver.


The center is open to the public seven days a week from 8:30 a.m. to 3 p.m. though Oct. 31, weather permitting.


Tickets are $5 each and children under the age of five are free. All proceeds will be generously donated to the Kennecott Charitable Foundation, a Utah-based charitable organization committed to positively impacting the community since its inception in 1992. Groups larger than 10 people must contact Customer Service through email or at 801-204-2007 a minimum of 10 days prior to the visit. Special shuttle access to the Bingham Canyon Mine overlook is required and must be scheduled in advance. Tour companies must also schedule in advance. Due to safety regulations, tour groups will need to use Kennecott provided shuttles. Visit Kennecott's website for a media kit designed for large groups.


Address: 12732 Bacchus Hwy. Herriman, UT 84096
Hours: seven days a week. 8:30 a.m. to 3 p.m.
Please arrive by 2:30 p.m. to complete your tour. Cars will not be admitted later than 2:30 p.m. as the last tour of the day departs at 3 p.m.

No reservations are necessary unless traveling with a group of 10+.


Kennecott's official website






Site Features, Our Menu



Common Questions Answered

Salt Lake City Photos

Genealogy Research

LDS Mormon Attractions & Sites

Sightseeing Tours

Attractions & Sites

Free Visitor Coupons

Our Strange Liquor Laws

Salt Lake City Maps

What To See & Do in Salt Lake

Salt Lake Bars & Sports

Salt Lake City Restaurants




Salt Lake Lodging Options


Downtown Salt Lake City Hotels
Salt Lake City Hotels
Helpful Hotel Hints

Temporary Housing
Salt Lake City Ski Lodging
Free Lodging Brochures & Info




Salt Lake Transportation, Taxis, UBER, Shuttles



Salt Lake City Shuttles

Airport Shuttles

Shuttles To Park City

Car Rentals, UBER




Southern Utah, Our National Parks



Utah's State Parks

Utah's National Parks




Visit Park City Utah



Park City Lodging, Vacation Rentals, Condos

Park City Hotels

Park City Luxury Hotels

Utah Olympic Park

Free Lodging Brochures & Info

Park City Tourism Visitor Info




Utah Winters



Utah Ski Resorts

Daily Ski Report & Discount Lift Tickets

Alta & Snowbird Vicinity Ski Lodging

Ski Salt Lake's Official Website

Park City Vacation Lodging

Driving Instructions To Utah's Ski Resorts

Apres Ski / Salt Lake Bars, Nightlife




Summertime in Utah, What to See and Do



Utah Golf Courses, Our Best To Play

Things To See & Visit Throughout Salt Lake City

Horseback Riding in Utah

Hiking / Climbing / Camping / Fishing / Boating / Parks

Kennecott Copper Mine

Utah's State Parks

Utah's National Parks

Utah Olympic Speedskating Oval in Salt Lake City

Renting Motorcycles In Utah

Taste of Salt Lake's Downtown Dining


By Email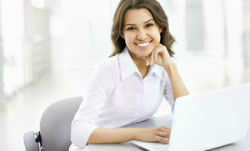 Welcome, we are proud to bring you our official Visit Utah Travel Planner.

Providing the planning tools to help make your Utah Visit be a seamless and memorable experience. Reviews, tips, discounts on hotel lodging, condo rentals, golf, restaurants, activities, attractions and much more, all with one goal in mind, to get you the latest information for your upcoming visit to Utah.




Views



Utah's HTA - Utah Hospitality & Tourism Association
Publisher of the Visit Utah.org 2022 Travel Planner
© Copyright 1998 - 2022. All Rights Reserved.