Whether you're a seasoned visitor or a first-timer, our free Utah visiting guide is your best resource on how to navigate Utah with highlights, tips, maps and as well as Salt Lake City's liquor laws explained. Our goal is to make your visit more enjoyable by providing updated information.



Salt Lake City Liquor Laws



There are over 400 places where you can get a drink in Utah, and as of a few years back getting into a bar is even easier.

Private Clubs are a thing of the past.
Now, you walk into a bar and order a drink, just like the rest of the country. Also, just like the rest of the country, you have to be 21 to enter. Verifying someones age is easier here. If you look younger than 35, they will ask for your ID. Preferably your drivers license. It will be scanned in seconds, and if it's valid, your in. So, if you're looking for a bar near your hotel, a unique sports bar, a local brew pub or a nice glass of wine, you'll find it in Salt Lake.

Liquor
You can have drinks in Salt Lake bars, Salt Lake restaurants, and you can buy bottles of your favorite liquor at state liquor stores listed below.

Wine
Wine is served in restaurants, bars and can also be purchased at the state liquor stores.

Beer
Full-strength Nationwide Craft Beer, over 3.2% is sold in bars and restaurants. But, what bites about it is, that it's only bottled beer, not tap or draft. Bottled beer is also sold at state liquor stores (see addresses below) . You can purchase 3.2% beer at the grocery and convenience stores. With the elevation of 4000 feet plus above sea level, getting a "Buzz" on, happens very quickly! And if you're up in Park City at over 7000 feet above sea level, we advise you to watch what you drink, take cabs, UBER, have a designated driver, and just be careful. Our DUI/DWI Laws are the strictest in the nation!

Brew Pubs
Our brew pubs do offer some of the best food in town and are definitely worth visiting.




Smoking is Not Allowed in Utah Bars and Restaurants.




State Liquor Store Locations throughout Salt Lake City...

Utah Liquor stores are closed on Sundays, state & federal holidays.

Downtown
205 West 400 South
Hours are 11am-10pm Mon - Sat.
801.533.5901

Downtown - Huge Wine Store
This is the largest wine store in Salt Lake City with one of the best wine selections in Utah.
255 South 300 East
Hours are 11am-7pm. Mon - Sat.
801.533.6444

SugarHouse
1154 East Ashton Ave, 2250 South 1100 East
Hours are 11am-10pm. Mon. - Sat.
801.468.0320

South Salt Lake
63 East Miller Ave. Hours are 11am-7pm. Mon. - Sat.
801.484.9721

Murray Area
5056 South State Street
Hours are 11am-10pm. Mon. - Sat.
801.262.7789

Holladay
1814 East Murray Holladay Road
Hours are 11am-10pm. Mon. - Sat.
801.278.3572

South Valley/Cottonwood - Closest to our ski resorts
1863 East 7000 South
Hours are 11am-10pm. Mon. - Sat.
801.942.6234








Common Questions Answered

Salt Lake City Photos

Genealogy Research

LDS Mormon Attractions & Sites

Sightseeing Tours

Attractions & Sites

Free Visitor Coupons

Free Moving Packages

Temporary Housing

Relocation Guidebook

Our Strange Liquor Laws

Salt Lake City Maps

What To See & Do in Salt Lake

Salt Lake Bars & Sports

Salt Lake City Restaurants


__ Salt Lake Lodging Options __


Salt Lake City Hotels
Bed & Breakfast Lodging
Salt Lake City Ski Lodging
Free Lodging Brochures & Info


__ Transportation - Taxis, Car Rentals, Shuttles __



Car Rentals & Shuttles


__ Summertime in Utah __



Utah Golf Courses, The Best To Play

Things To See & Visit Throughout Salt Lake City

Riding Horses

Hiking / Climbing / Camping / Fishing / Boating / Parks

Kennecott Copper Mine

Utah's State Parks

Utah's National Parks

Utah Olympic Speedskating Oval in Salt Lake City

Renting Motorcycles In Utah

Taste of Salt Lake's Downtown Dining


__ Southern Utah __



Utah's State Parks

Utah's National Parks


__ Visit Park City __



Park City Lodging

Park City Hotels

Park City Hotels, Discounted Rates

Park City Luxury Hotels

Utah Olympic Park

Free Lodging Brochures & Info

Park City Tourism Visitor Info


__ Utah Winters __



Utah Ski Resorts

Daily Ski Report & Discount Lift Tickets

Alta & Snowbird Vicinity Ski Lodging

Ski Salt Lake's Official Website

Park City Vacation Lodging

Driving Instructions To Utah's Ski Resorts

By Email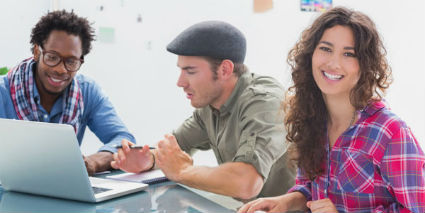 Welcome to Visit Utah

Visit Utah's on-line version of our Utah guide was created to bring you the best that Utah has to offer - reviews, tips, discounts and coupons on hotels, condos, golf, restaurants, activities and attractions, all with the intent to get you the latest information for your upcoming visit to Utah.



Views



Utah's HTA - Utah Hospitality & Tourism Association, Publisher of the Visit Utah.org 2018 Travel Planner
© Copyright 1998 - 2018. All Rights Reserved.