Whether you're a seasoned visitor or a first-timer, our free Utah visiting guide is your best resource on how to navigate Utah with highlights, tips, maps and as well as Salt Lake City outdoor activities. Our goal is to make your visit more enjoyable by providing updated information.



Utah's Outdoors, KOA in Salt Lake, Horseback Riding, Climbing & Hiking



Hiking

Surf the Back Country with Hike Utah


Hike Utah's Wasatch Mountains with Wasatch Hiker



Climbing

Christian "Nebula" Paul on top of Gobblers Knob up Millcreek Canyon at 10,242 feet in elevation.





Climb Utah - Mountaineering & Canyoneering



Rock Climbing Utah - Mountaineering & Canyoneering



Horseback Riding

Blue Sky Ranch
Blue Sky Adventures is based in the mountains just 10 minutes east of Park City, Utah. Their 3,300-acre ranch features mountain peaks, rolling meadows, scenic canyons and abundant wildlife to create the perfect landscape for year-round outdoor recreation.


North Forty Escapes
Get the true western experience riding the trail from the saddle of your horse! It has been said "the best thing for the inside of a man (or woman) is the outside of a horse." We completely agree, but you should prove it to yourself wrangling up with our easy-going horseback riding guides and friendly trail-savy horses. It will be a great time that you won't soon forget. A horseback riding trip in the Park City, Utah mountains will refresh your soul and revitalize you. Riding the trail on horseback will give you an escape from the bustle of city life. Far away are the noisy highways, traffic and congestion of the city allowing you to relax and take in all of the scenery. You will be able to enjoy wide open mountains, forest and wilderness from the saddle of one of our a trail-savvy, quarter horses.



Salt Lake City Camp Grounds

Mountain Shadows RV Park, 13275 S. Minuteman Dr. Draper, 801-571-4024
Mountain Shadows RV Park has 110 full hook-up, 13 electric and water, and 20 tent sites. Forty-five of the full-hookup sites are pull-thru. The park is open year-round. We are a pet friendly park.

Salt Lake City KOA, 1400 West North Temple, Very Close to Downtown Salt Lake City, 800-562-9510

This KOA has 200 paved, level sites. All sites are pull through with full hookups, 50-amp service and free cable TV. Five minutes from historic Temple Square and the Family History Library.








Common Questions Answered

Salt Lake City Photos

Genealogy Research

LDS Mormon Attractions & Sites

Sightseeing Tours

Attractions & Sites

Free Visitor Coupons

Free Moving Packages

Temporary Housing

Relocation Guidebook

Our Strange Liquor Laws

Salt Lake City Maps

What To See & Do in Salt Lake

Salt Lake Bars & Sports

Salt Lake City Restaurants


__ Salt Lake Lodging Options __


Salt Lake City Hotels
Bed & Breakfast Lodging
Salt Lake City Ski Lodging
Free Lodging Brochures & Info


__ Transportation - Taxis, Car Rentals, Shuttles __



Car Rentals & Shuttles


__ Summertime in Utah __



Utah Golf Courses, The Best To Play

Things To See & Visit Throughout Salt Lake City

Riding Horses

Hiking / Climbing / Camping / Fishing / Boating / Parks

Kennecott Copper Mine

Utah's State Parks

Utah's National Parks

Utah Olympic Speedskating Oval in Salt Lake City

Renting Motorcycles In Utah

Visiting Salt Lake City

Taste of Salt Lake's Downtown Dining


__ Southern Utah __



Utah's State Parks

Utah's National Parks


__ Visit Park City __



Park City Lodging

Park City Hotels

Park City Hotels, Discounted Rates

Park City Luxury Hotels

Utah Olympic Park

Free Lodging Brochures & Info

Park City Tourism Visitor Info


__ Utah Winters __



Utah Ski Resorts

Daily Ski Report & Discount Lift Tickets

Alta & Snowbird Vicinity Ski Lodging

Ski Salt Lake's Official Website

Park City Vacation Lodging

Driving Instructions To Utah's Ski Resorts

By Email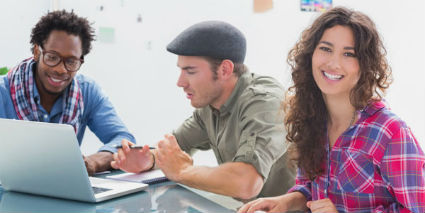 Welcome to Visit Utah

Visit Utah's on-line version of our Utah guide was created to bring you the best that Utah has to offer - reviews, tips, discounts and coupons on hotels, condos, golf, restaurants, activities and attractions, all with the intent to get you the latest information for your upcoming visit to Utah.



Views



Utah's HTA - Utah Hospitality & Tourism Association, Publisher of the Visit Utah.org 2018 Travel Planner
© Copyright 1998 - 2018. All Rights Reserved.